1939 BMW 335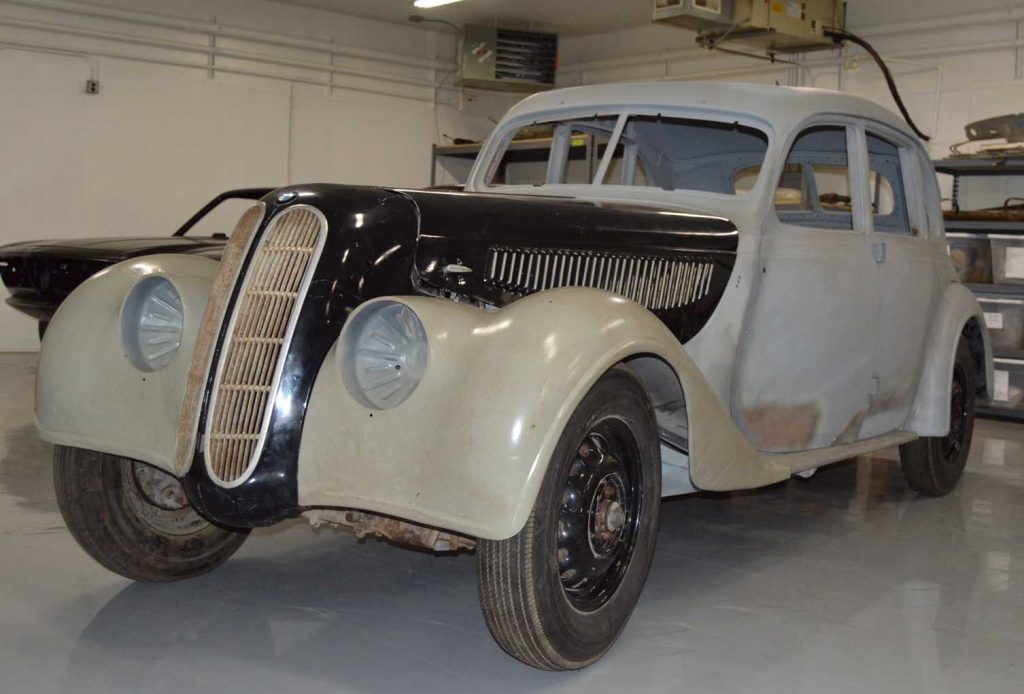 About this car :
BMWs 335 is the last model produced by the factory prior to the WWII.  It is the first to have a 12 volt electrical system and synchromesh transmission.  Only 233 Sedans were produced, this car being the only one in the US and perhaps one of the two handfuls that are left in the world.  As built, it sports a 90hp, 3.5 liter engine and has a cruising speed of 84mph.  Most all cars were finished in two-tone paint as shown by the photo below (blue 335):
This rare and desirable car has such beautiful proportion and a roomy interior; we offer it for sale with these three potential options:
As is $30,000 (all owner supplied parts included)
We do a complete high quality award winning restoration to original factory specs to look like the photo above.  You choose the two-tone color combination and interior color.
We have a custom "survivor" chassis made that will mount under the 335 and enable us to install a modern BMW engine and driveline, thus producing a 2020 automobile with the 1939 interior and exterior look.  See the chassis photo below and the photo of a Packard being installed on that chassis.  This is becoming quite popular and is the latest "hot" thing in the California restoration scene.  The perfect BMW for touring.  Plenty of power, modern steering, handling and brakes; A/C, comfort and dependability.
Roundel Article:      See what Jackie Jouret has to say about the 335 in the current Roundel story in the attachments below.
For more information please contact
Mike at mike@thewerkshop.com