Veritas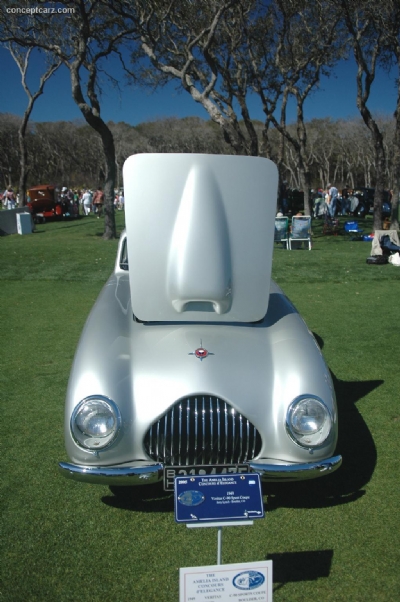 Owner : Neil

Year/Model : 1949 Veritas C90 Sport Coupe (VIN # : 5056)
About this restoration : Neil asked us to make this extraordinary vehicle safe and dependable for touring. We have done extensive work to its suspension, steering, engine electronics, cooling system, carburetors, and exhaust, as well as many other components and systems. Once completed, Neil had the car he was looking for, and has since been able to take it to many tours and shows.
This Coupe is one of 10 or 15 coupes built by Veritas using pre-war BMW 328 chassis and running gear. The BMW 328 was powered by an overhead-valve in-line 6-cylinder engine with 1,971 cc and 130-horsepower. The chassis consisted of coil-spring suspension, independent in front, rack-and-pinion steering and hydraulic drum brakes. The BMW 328 had a top speed of 125 mph.
Veritas was a famous West German post World War II sports and race car company.The company was founded by Ernst Loof, Georg Meier and Lorenz Dietrich who initially re-built and tuned pre-war BMW 328 cars using components supplied by customers, turning them into BMW-Veritas cars.[1] The first car was used in 1947 by its owner Karl Kling to win at Hockenheim and subsequently become the 1947 German 2-litre champion. After only a few cars were made, following an objection from BMW, the cars became simply known as Veritas.
The first Veritas to be made for normal road use was made in 1949 with the launch of the Komet coupé which was little more than a racing Veritas RS made street legal. The company moved to a larger facility in 1949, but were badly under capitalized. New cars were designed using a 1998 cc engine designed Eric Zipprich and built by Heinkel. Over 200 orders were received for the new car but there was not enough money available to buy the components and production came to a halt in 1950.