Green 2002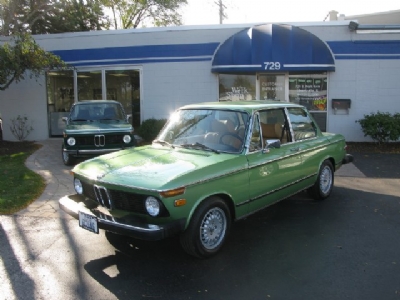 Owner : Manuel

Year/Model : 1976 2002 (VIN # : 2370662)
About this restoration : Manuel writes:
I purchased the 1976 2002 from the original owner in Los Angeles (Arthur) who was selling the car in 1998 due to his inability to drive a stick shift anymore. The car was well maintained and had a basic motor overhaul in 1995, and had been painted white over the original Taiga Green.
I brought the car to The Werk Shop for a restoration back to original condition with the addition of a period correct modern Air Conditioning, as my place of residence today is Houston, TX, and the A/C is a must in order to enjoy the car year around. I hope to be able to show the car, and enjoy it for many years and then pass it on to one of my children (or grandchildren) someday. Many thanks Werk Shop!