City coupe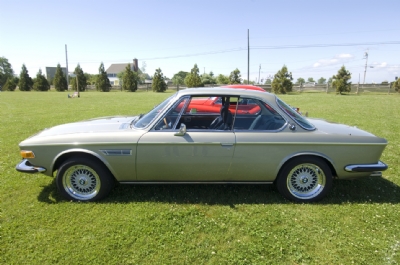 Owner : Jamie

Year/Model : 1973 3.0 CS (VIN # : 2240419)
About this restoration : Update:
I entered the 3.0 in the Hamptons car show this past weekend and it won first place in the coupe&cab class. It beat the XK140 you can see in the background which was in mint condition!! The car was the buzz of the show. People LOVED it and all commented on what a excellent job you and your crew did!!!!!This was the fist time i took the car out of storage since last year. It looks great and screams down the road. WOW, it sounds hot and runs great!
I just want you to understand the car BLEW people away!!!! The color, the interior, and the engine bay! Perfect!