BMW M1 Art Project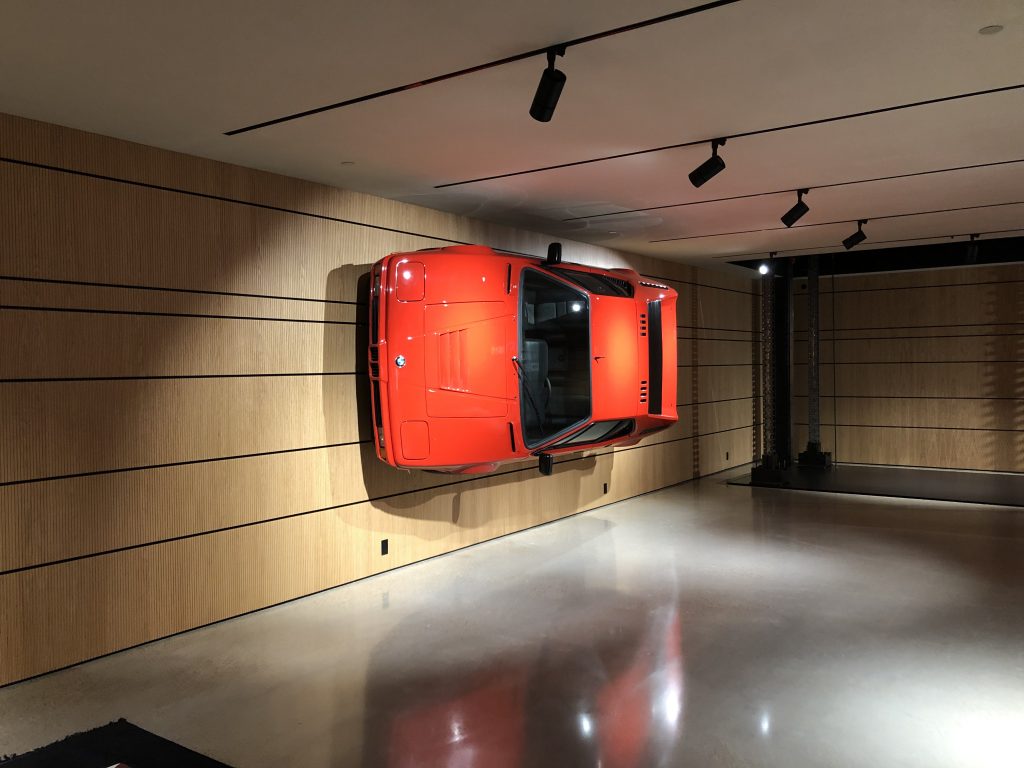 Owner : Stephan

Year/Model : BMW M1 (VIN # : )
Our customer loves BMW M1s.  He has had us restore and maintain quite a few of them for him.  When he ran across the smashed one online, he asked us if he should buy it.  After some discussion, he made the choice to buy it, and asked us to store it for him and maybe we would one day fully restore it.
A year or so later, we found another M1 online that had been in a bad garage fire.  We passed it on to our customer, and he snatched it up right away.
Once both of the battered M1s were at our shop, our customer came over and we were tossing around ideas of what to do.  He said would it be possible to take the front of one, and marry it up with the back of the other.  We told him that anything is possible, but it would take quite a bit of effort.  Once he heard it was possible, he wanted us to start on it right away, and when it was finished he would hang it on the side of his man cave wall.