2002 Turbo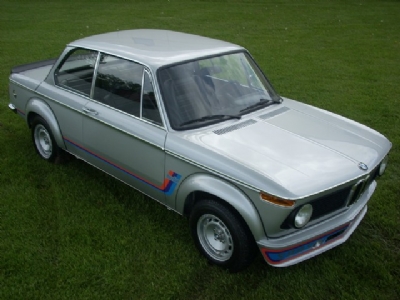 Owner : Jon

Year/Model : 1974 2002 Turbo (VIN # : 4291236)
About this restoration : Jon has been a long time BMW fan having driven or owned most of the "M" cars. When he sold his manufacturing company he decided to begin to assemble a serious BMW car collection.
After visiting our shop, the decision was made to find a 2002 Turbo and a "Batmobile" and restore both to very high standards.
The donor car was found in Divide, Colorado as an unfinished project. It had been taken all apart 15 years earlier with all parts neatly packed in cartons. The original silver color was kept. Instead of using the motorsport decals, we painted all the graphics onto the silver and then clear coated the entire car. It now resides in nova scotia with Jon's other BMWs.