1974 BMW 2002 TURBO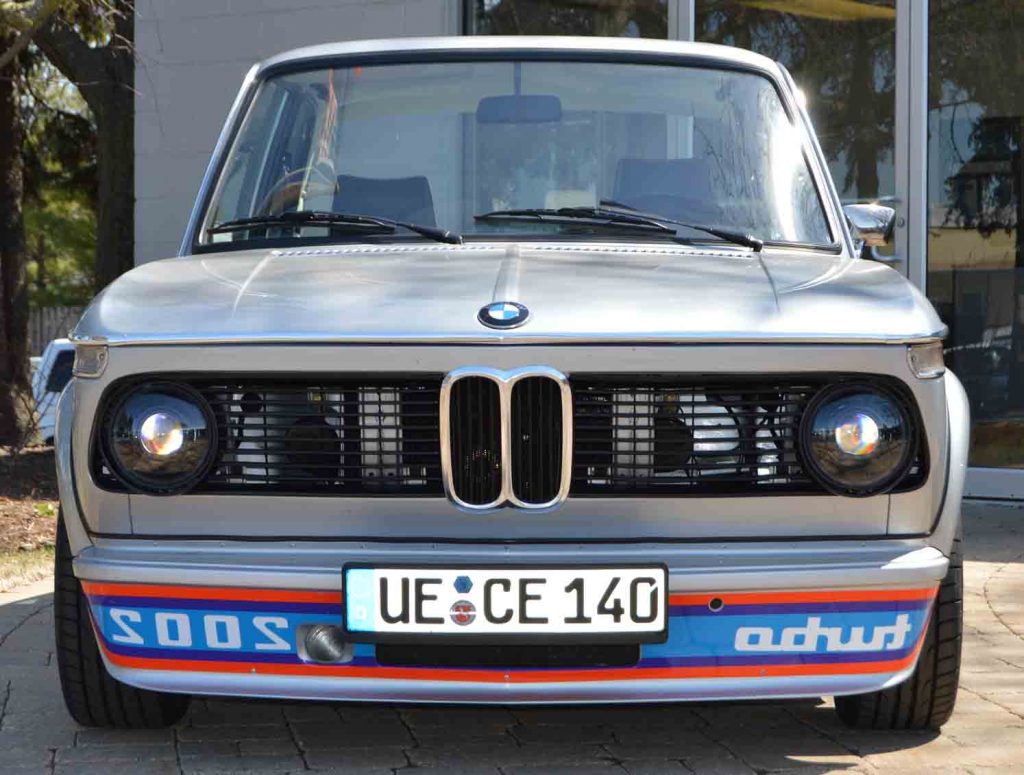 For Sale 1974 BMW 2002 Turbo
Year/Model : 1974 BMW 2002 Turbo
About this restoration :
The BMW Turbo was first unveiled at the 1973 Frankfurt Automobile Show. The turbocharged 2002 was plenty hot; 170 hp from two-liters, giving it a 0-100-km/h time of about eight seconds. It differed from the regular 2002 models with lowered suspension, wider wheels and tires, front and rear spoilers, fender flares, colorful striping and a bumper-less front end which made it plenty conspicuous. The reverse script on its front spoiler evoked criticism even from the normally sympathetic German motoring press.  The script was removed quickly; the car lasted ten months in production, killed by the oil crisis.
1672 units were produced. Today, it is one of most collectible of all BMWs, and has steadily appreciated in value.
This car was owned by Indy 500 winner Bobby Rahal who purchased it from a fellow in California who, with mechanical skills, spent several years restoring this gem himself. In 2014, Bobby sent the car to The Werk Shop where, after considerable expense, the entire car was brought up to perfect, factory correct specs.  Bobby sold the car to a BMW collector in Calgary, Alberta, Canada. A few years ago, a local Lake Forest enthusiast asked The Werk Shop to find him a 2002 Turbo. We asked the Canadian collector if he would sell this car to our local customer, who now must part with the car to make room in his garage for other collectibles.  Each of these sales netted the previous owners a handsome profit.
VIN 4290186
If you are interested, please contact Don at 847-295-3200, or email him at don@thewerkshop.com