The Dethlefsen Collection
By Bob Roemer
Photos by Klaus Schnitzer
If you subscribe to the theories that clothes make the man and that you are what you eat, it's not much of a leap to say that a car collector's character is defined by what is in his garage. Look around Windy City Chapter's Don Dethlefsen's garage and you would correctly conclude he is a man of passion.
Those who know him say that passion is apparent in everything he does. A native Chicagoan, Dethlefsen grew up with a passion for cars. In high school he wheeled around town in a Cadillac-powered Model A Ford. He also had a 1942 Ford with a reworked flathead engine. Of course, he drag raced.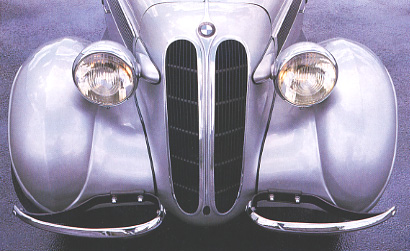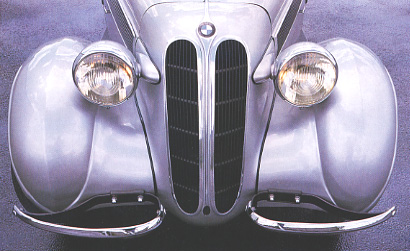 He also has a passion for business. He built his printing company into a local powerhouse, and along the way helped sponsor Michael Andretti and Hubert Phipps during their formative year in Formula Mondiale. But Dethlefsen sold his business and walked away from the trade four years ago when, as he put it, "things evolved to the point where price was the only factor that mattered, quality meant very little. I produced quality."
Not one to sit idle, Dethlefsen put a plan together to start a trucking business. Beginning with one rig, which he drove for six months to learn the business from the ground floor, he now has one of the most successful firms in the area. The company name says it all: Tires On Fire Express. Did we mention passion?
The squadron of BMWs isn't Dethlefsen's first collection. He started with Ferraris-drop-dead gorgeous Ferraris, including three ground-up restorations. At one point, he came close to buying one of Niki Lauda's Formula One cars from the factory. "I liquidated my Ferrari collection in 1979-in retrospect, ten years too early to catch the insane prices of the late '80s."
The Dethlefsen Collection

Finished

Project Cars

1938 320 two-door cabriolet

1965 1800 Ti/SA

1967 2000 CS

1973 2002 tii

1956 503 cabriolet

1962 2600 L (502)

1965 3200 CS Bertone

Bought But Couldn't Sell

Eternal Project

1979 633 CSi

1985 535i

1991 535i
But even though he was rid of the cars which inspired the movie La Passione, he wasn't rid of the passion for cars. "I had always driven Cadillacs in business, and I needed something to replace those damn Ferraris in my life," he says. "At the Chicago Auto Show, I saw the 633 CSi. It was a stunning car. I wanted to drive a great car every day, not just on nice days. I had a customer who was forever singing the praises of BMW. So I bought a coupe."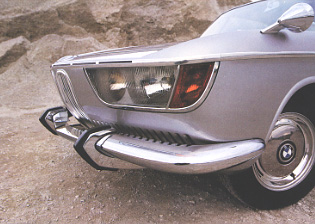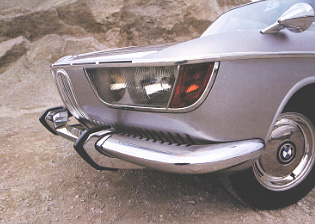 He still has it. Along with ten other BMWs–one from every era of the company's history.
"Is this nuts, or what?" Dethlefsen asks, gesturing at his lineup. Then he laughs and tosses his hands into the air. "I love taking old cars and making them new again. I can't be the mechanic. I don't have a lot of mechanical skills. But I know how to organize a project like this. It's a real joy."
So far, the toughest project has been the still in progress 3200 CS coupe. "The thing was a basket case when I bought it," Dethlefsen admits. "It probably should have been scrapped. But it had all the pieces, including the impossible-to-find interior and frim parts. However, it was a real disaster."
He says BMWs are much more difficult to restore than Ferraris. "It's because of the way they were built. Early Ferraris were mostly hand-made, so if you needed a part you could pretty much fabricate it yourself. But BMWs were always built with more or less mass-manufactured parts. You have to find the precise piece to restore them correctly. You almost need to buy a parts car for a big project."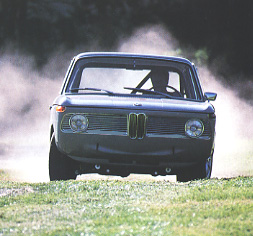 Just like his printing business, Dethlefsen's restorations are quality. His finished cars have won first place or people's choice awards at many BMW CCA Oktoberfests and Windy City Chapter concours events. "I do know how to manage these projects to get 100-point results," he said. "I've developed a system which is good enough that I wouldn't mind managing such a project for someone else." In fact, local BMW gum Tom Kelly's Roundel Motors shares space in Dethlefesen's expansive garage; all the ingredients are there for in-house restoration work.
According to Dethlefsen, BMW Mobile Tradition is making the right pieces more accessible, but it still can be a frustrating treasure hunt. "Mobile Tradition is the first official recognition by BMW of the importance of the company's heritage, especially for marketing purposes. Frankly, they ignored this aspect of marketing for a long time. Now they're working very hard at it. I think Mobile Tradition adds tremendous value to their reputation."
"I love driving these cars and seeing people's reaction to them," he said. "The problem with cars like these, you either have what people call "garage queens," or you drive them like crazy. I'm trying to find a happy medium." One car he recently drove like crazy was his 1965 1800 Ti/SA. "My wife, Sue, and I just finished the Copperstate 1000 in it. The car ran superbly and was incredibly comfortable at high speeds for four days on Arizona's long straights and twisty roads. What a great experience!"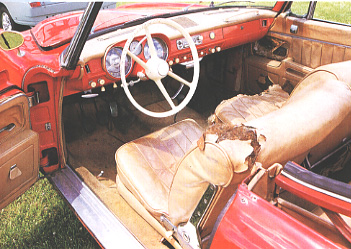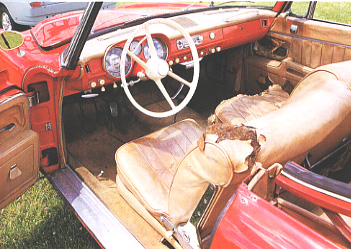 Dethlefsen says all his BMWs are "great drives." "Every one of these cars was truly the Ultimate Driving Machine of its day. They are beautiful cars. They certainly stand out from the American cars of the day. My favorite period in BMW history is the `3Os, right after the 315. Those cars, to me, are the romantic BMWs."
True to his words, Dethlefsen would like to add a 328 roadster from the `30s to his stable. "The problem is I don't fit very well in one of those," he says, pointing to his lanky, basketball player frame. Others on his wish list include a pre-war 327 coupe and a more contemporary M 1 mid-engined coupe.
But Dethlefsen doesn't only live in the past. He actively campaigns an ex-Leo Franchi IMSA Firehawk 318is with his partner Dean Killian in BMW CCA Club Racing and Midwest Council Sports Car Clubs events. For his next daily driver, he's eyeing an M Coupe.
He has a philosophical view of his impressive collection. "I think you have to remember that you're only the curator of these magnificent automobiles. Someday they will be passed along to others. In the meantime, I take great pleasure in maintaining some pieces of BMW's history, and I truly enjoy sharing this with others who appreciate what these cars are all about."
"You know, beyond the cars, BMW people are great," he adds. "Sue and I were recently thinking about where we might like to retire someday. When we started talking about it, we realized most of our friends–the people we really like to spend our time with-are BMW people. We don't want to leave our friends. Then I started thinking, what about building a neat little road course and having homes around it? You know, a country club for racers. It would be great!"
By now, you should know one thing about Don Dethlefsen and his passionate ideas: Watch this space for details and architect's drawings of the track and surrounding luxury homes, each with at least an attached five-car garage and race shop.